We provide global shipbuilding and offshore-related information, news and analysis of market condition rapidly and accurately.
Since the first issue published in April, 1998, ASIASIS has offered the best level of specialty in shipbuilding and offshore industries. We changed our Korean title into 'Daily Shipbuilding & Offshore' as of January 1, 2013, and is now reinforcing offshore information service further in line with the current industrial trend. We have domestic companies in shipbuilding and offshore industries as our major subscribers and shipowners/operators, marine equipment manufacturers, financial institutions, ship brokers, industry institutes, classification societies from various countries and etc. are also subscribing to ASIASIS.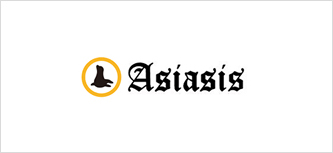 Particularly, shipbuilding and offshore-related companies in Europe, the Americas, the Middle East as well as Japan, Singapore and China, etc. are also using information service provided by ASIASIS.
In terms of Korean version of ASIASIS, around 2,000 domestic firms and some 1,200 overseas companies are subscribing, including Korean Big3, Hyundai Heavy Industries, Samsung Heavy Industries and Daewoo Shipbuilding & Marine Engineering. In addition, China's registered local members subscribing to the Chinese version of ASIASIS currently reach the number of 10,000. State-owned and privately-owned large companies like CSSC, CSIC, COSCO and equipment makers take large part. Online news site (www.asiasis.com) registered subscribers now approach 15,000 with over 10,000 times of hits for articles and some 3,000 net visitors every day.
Maritime Press
Offshore

Shipbuilding

Equipment

Finance

Shipping