BN STEELA Co., Ltd.
Creation of design value rasies BN Steela to another level.
BN STEELA Co., Ltd. manufactures and supplies polyvinyl chloride laminated steel sheets to various companies in South Korea and internationally. Its products are applied in various home appliances, including refrigerators, air conditioners, dish washers, and electronic ovens; and shipbuilding, etc. BN STEELA Co., Ltd. was formerly known as SungJu Co., Ltd. and changed its name to BN STEELA Co., Ltd. in January 2007. The company was founded in 1989 and is based in Busan, South Korea with an additional office in Seoul. It has factories in Noksan and Asan, South Korea. BN STEELA Co., Ltd. operates as a subsidiary of BN Group.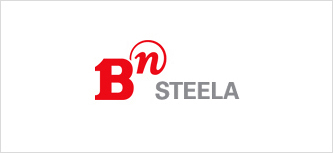 Continuous research & development, that is our future only. Since its first production of PVC laminated steel sheet in 1989, BN STEELA Co., Ltd. has put an endless efforts on research and development to launch state-of-the-art products like High Glossy household appliance, PVF laminated sheet, PANEL for shipbuilding, High Polymer and Polyester coated metal, and finally became the leading company in this related field. Creation of design value raises BN STEELA to another level. Followed by the establishment of PCM line at Noksan factory in 2005, products for each line were specialized in different items. With this as a momentum, we can say now that our specialized METALON with SUS LOOK, eco-friendly CLINCHING, high quality HIGH POLYMER and PRINT steel sheet with various patterns and colors are the best products in both design and quality. Our goal is to become a company that leads the future change. Our products are widely supplied to multi-national companies around the world such as LG, SAMSUNG, GE, WHIRPOOL, TOSHIBA and MATSUSHITA etc, and they are applied to various home appliances including refrigerator, air conditioner, dish washer, electronic oven, UBR and PANEL for shipbuilding etc. However, we are not satisfied yet. We will strive to become a top company for the future with active research and development and continuous creative spirit.
Ship Equipment Manufacturing
Regular Modified Polyester Coated Steel

High Durability Polyester Coated Steel

Textured High Polymer Polyester Coated Steel

High Polyer Polyester Coated Steel

PET/PVC Laminated Steel

PVC Laminated Steel

PVF Laminated Steel
Video & Photo
BN STEELA
BN STEELA Promotion Video & Photo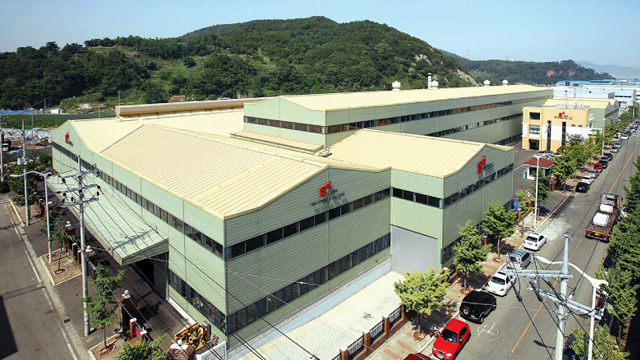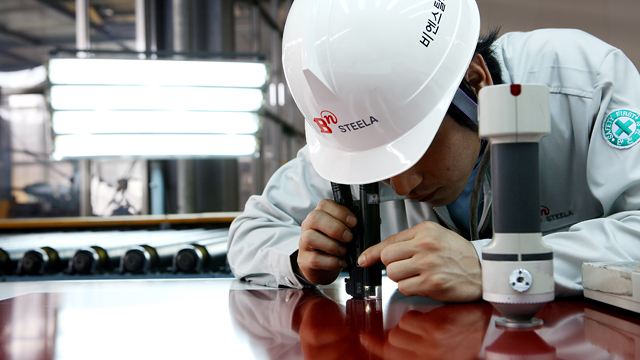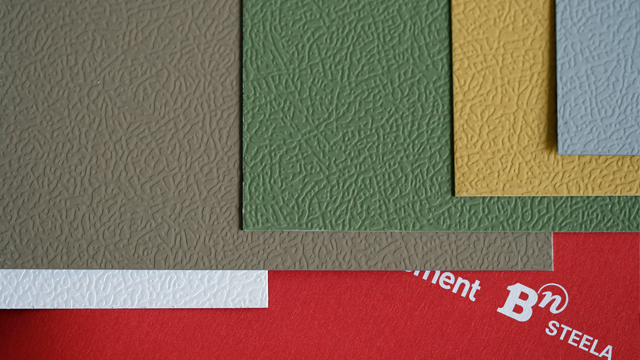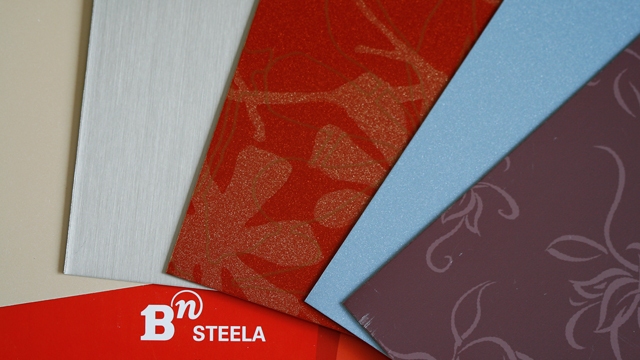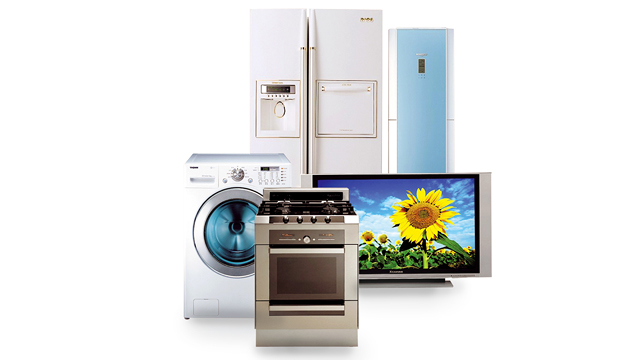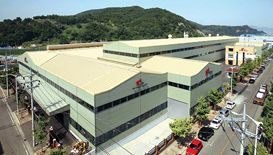 Factory at Noksan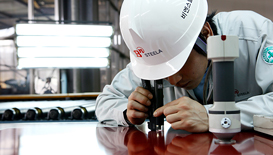 Quality Management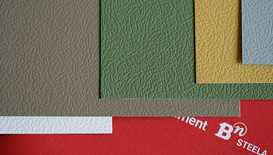 PCM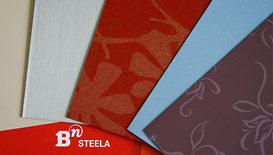 VCM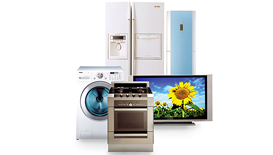 PET/PVC Laminated Steel