COMPANIES
Korean companies recognized
around the world for their
World-Class products
and services
KOSMA
Korea Ship Manager's Association Mac-Net Member
Specially legalized institute representing the shipmanagement industry
Korea Ship Manager's Association (KOSMA) was established in 1982 at first, and in 2012 it is approved to transfer its status into a specially legalized institute for developing ship management industry.
Its members are n-house or third party ship managers, crew managers or related organisations and businesses from throughout the shipping
industry. Collectively KOSMA members are involved in the management of more than 2,000 ships and responsible for in excess of 8,000 seafarers.
KOSMA is the only organisation exclusively dedicated to representing the shipmanagement industry. It is a recognized and well-respected organization which represents its members at the highest level, lobbying on their behalf to ensure their views and needs are taken into account within the maritime industry.
In addition, KOSMA is committed to improving transparency and governance in the shipping world and ensuring high standards are maintained throughout the shipmanagement sector.
Association (Shipmanagement)
Video & Photo
Korea Ship Manager's Association
Korea Ship Manager's Association Promotion Video & Photo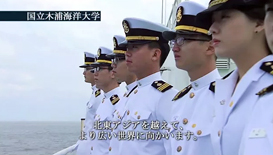 KOSMA (Korea Shipmanager's Association)