COMPANIES
Korean companies recognized
around the world for their
World-Class products
and services
BEPA
BEPA (Busan Economic Promotion Agency) Mac-Net Member
International Financial Hub of Busan
Busan Economic Promotion Agency (BEPA) is committed to becoming the best partner of small and medium businesses and retailers in Busan.
Our major role is enhancing competitive power of companies in Busan by providing financial support, marketing program and doing economic trend research for them. BEPA will help enterprises solve business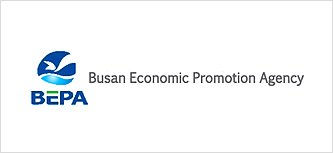 bottlenecks, such as financing marketing and establishment support, without any delay through the one stop system so that the enterprises located in the Busan area may improve their competitiveness.
Non-profit Foundation
Financial program

Marketing program

Promotion Program

Troubleshooting program

Economic Trend Resesarch