COMPANIES
Korean companies recognized
around the world for their
World-Class products
and services
KOMERI
KOMERI (Korea Marine Equipment Research Institute) Mac-Net Member
Leading key certifying institute in the shipbuilding/ship equipment industries
Korea Marine Equipment Research Institute was established in 2001. Since then, it has plays a critical role of certified KOLAS testing body and R&D institution.
Shipbuilding and ship equipment industries are highly essential in Korea, which have immense influence not only on the country but the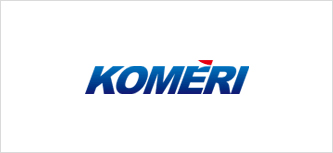 globe. To secure its status of shipbuilding power nation, KOMERI do not stop studying on shipbuilding engineering /material technology and latest technical issues. In addition, as a testing body certification for type approval of ship appliances, it has continuously raised its capabilities and techniques for testing.
KOMERI plans to continue to increase the number of designated testing body certifications by key certifying agencies at home and abroad in the future and provide test and certification services with greater reliability and quality, expecting to take the lead in developing future technologies in the marine equipment field.
Video & Photo
KOMERI
Korea Marine Equipment Research Institute Promotion Video & Photo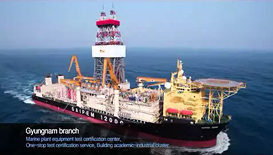 KOMERI (Korea Shipbuilding and Marine Equipment Research Institute)